Zvago at Glen Lake (ZGL) is unique because we are a small community of 54 units for active seniors age 62+ – intimate enough to get to know each other. We have many different floor plans to meet discriminating tastes and needs. If you prefer to be involved in the many activities and committees at ZGL, you can. If you prefer solitude, quiet and a relaxed lifestyle, you can definitely make that happen.
Our beautiful lakeshore location is secluded (not on a busy intersection with lots of traffic and commercial businesses) but close enough to all the conveniences you might desire. Many conveniences are within walking distance; even more are within a 10-mile radius. Glen Lake has a relaxed, neighborhood feel with lots of trees, wildlife, parks and trails to discover.
The member residents of Zvago at Glen Lake enjoy sharing their diverse interests and participating in a variety of social, sporting and cultural activities such as lively conversations, great food and libations, cheering our favorite teams and discussing the latest bestsellers. Join us.
A condo is a private residence in a multi-unit structure that includes ownership of commonly used property.
A housing cooperative, such as Zvago at Glen Lake, is owned and governed by the people who live here. This group of neighbors makes up the cooperative, paying a monthly amount to cover operating expenses. The cooperative owns the building, land and common areas, and the members buy shares in the cooperative corporation.
Zvago at Glen Lake is a Limited Equity Cooperative that frees you from having to secure your own individual financing for your new home.
A co-op is also a multi-unit building. However, a co-op shareholder has an interest or share in the entire building and a contract or lease that allows the owner to occupy a unit. While a condo owner owns a unit, a co-op owner does not own the unit.
Limited equity cooperatives provide for a steady annual growth of members' equity at a fixed rate of return on your initial share payment. This arrangement ensures that homes remain affordable and marketable long-term.
Co-op living offers many cost advantages, including a high level of financial security to owners. You pay your one-time share payment (or equity payment) and ongoing monthly membership fees. Because cooperatives operate at cost, co-op monthly fees are often well below rental market cost.
Contact us to learn more, including your specific equity options with Zvago at Glen Lake, or to discuss your best options.
The same tax benefits associated with home ownership
Lower cost of entry than many condos or townhomes
Defined appreciation schedules
Ease of selling shares
Maintenance-free living
Opportunities to create community
A say in how the cooperative is governed
Amenities and activities right at home
A co-op is collectively owned and managed by its residents, who own shares in a nonprofit corporation. The corporation holds the title to the property and grants proprietary leases to residents. The lease grants permanent rights to residents to live in their units and to use the common elements of the cooperative according to the co-op's bylaws and regulations.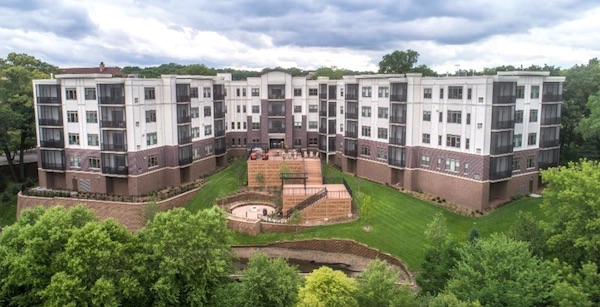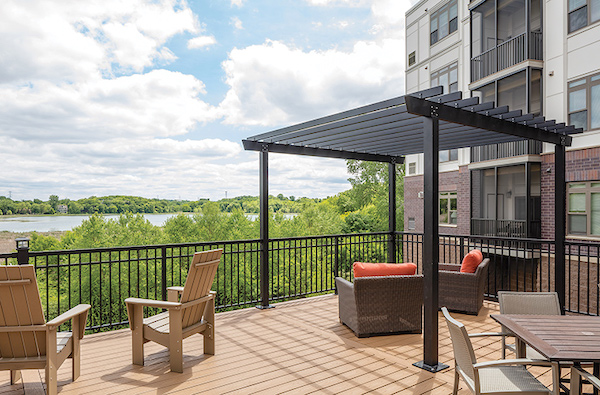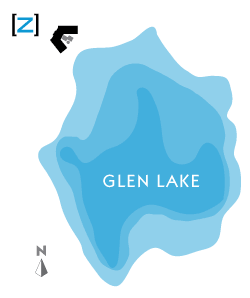 Welcoming: Provide an open, inclusive, non-judgmental environment for all.
Cooperation: Commit to the spirit of compromise and teamwork.
Respect: Act with integrity and empathy toward one another.
Stewardship: Take pride in and care for our building, grounds, community and environment.
Zvago at Glen Lake is managed by our member-appointed Board of Directors. In addition to monthly board meetings, the board hosts a monthly Members Chat during which members can ask questions, discuss policies and present proposals.
Ebenezer Management Services provides financial, maintenance and administrative support for Zvago at Glen Lake, including an onsite Community Living Manager and an onsite Maintenance Technician.